To commemorate the 50th anniversary of Vietnam-Singapore diplomatic relations and the 10th anniversary of their strategic partnership, yesterday (06/07), a delegation from the Singapore Furniture Industries Council (SFIC) arrived in Hanoi to pay a visit and make a connection with Woodsland Joint Stock Company – one of HAWA's members in the northern region.
Representing HAWA, Mr. Pham Duc Thieng, Chairman of the HAWA Northern Club, and Ms. Do Thi Bach Tuyet, Deputy Director of Woodsland, warmly welcomed and worked with the SFIC delegation.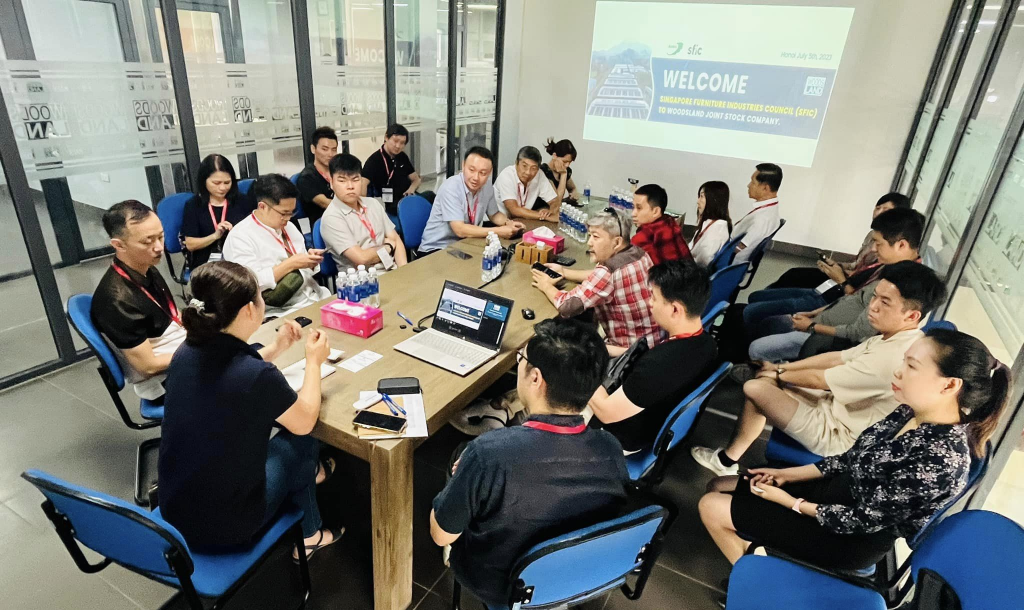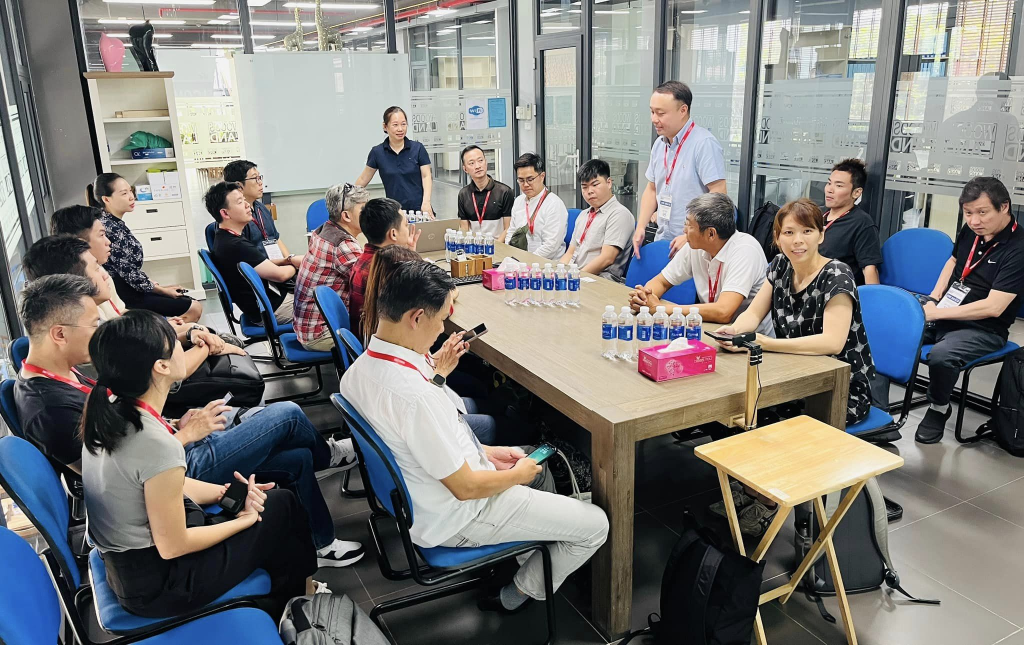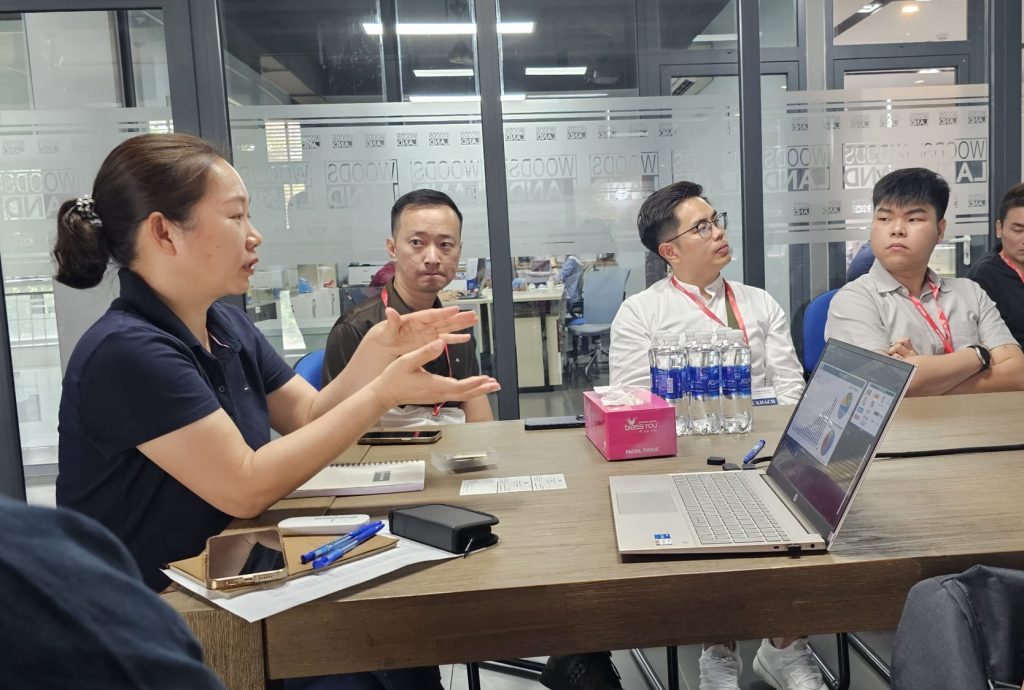 Woodsland has rich experience in manufacturing and supplying renowned wooden furniture products in Vietnam, and exporting to major markets like the EU, the US, Japan, and South Korea,… The company operates large-scale factories in Hanoi, Tuyen Quang, and Ha Giang provinces. During the meeting, Woodsland representatives shared the company's development journey and the challenges they encountered. Up to now, Woodsland has successfully established sustainable collaborations with long-standing corporate giants such as IKEA, Home Depot, Walmart, and formed partnerships with major real estate developers in Vietnam, including Masterise Homes and Vimhomes.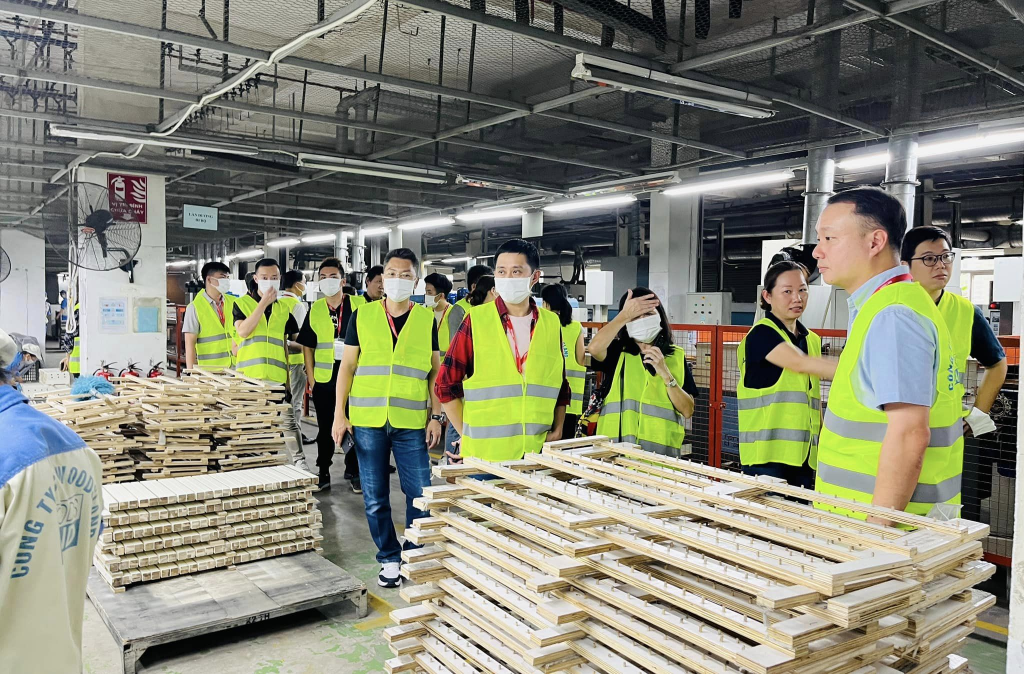 Representatives from both sides also had the opportunity to exchange product solutions and gain valuable insights into the current and near-future trends of the Vietnamese and Singaporean markets.
The meeting left a lasting impression with the friendly and enthusiastic atmosphere, promising long-lasting and mutually beneficial collaborations between SFIC, Woodsland Joint Stock Company, and HAWA association, specifically, and between Vietnam and Singapore as a whole.