With the aim to promote the national image and Vietnamese brands and enhance the export of furniture, handicrafts, interior decorations, etc. to the US market, the Investment and Trade Promotion Centre (ITPC) organises a delegation of Vietnamese enterprises to participate in the High Point Market in the United States.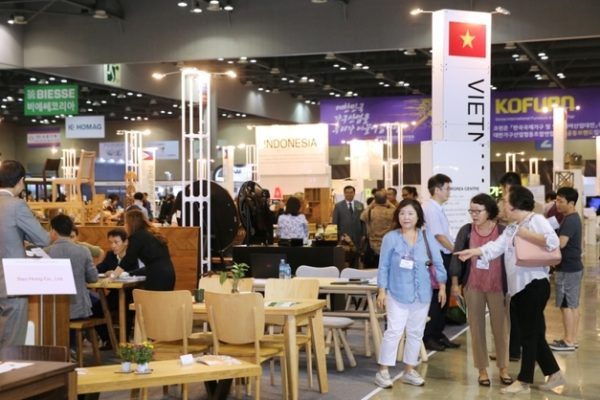 High Point Market is the largest and most prestigious trade show in the world for the wood and furniture industry. It is organized annually, featuring over 200 exhibition showrooms in 180 buildings, attracting more than 100,000 visitors from around the world. HPMK is considered an extremely valuable commercial fair in terms of business networking, making it an ideal destination for enterprises in the wood, furniture, and handicraft industries.
Date: October 14th – 18th, 2023
Location: High Point City, North Carolina, United States
Number of enterprises: 30 enterprises, exhibit in a total area of 300 m2
✍ CRITERIA FOR SELECTING ENTERPRISES:
Enterprises must have a business license in Ho Chi Minh City.
Enterprises must have products originating in Vietnam and in the furniture, handicrafts, interior and exterior decoration industries.
Enterprises that possess manufacturing and trading capabilities, offer competitive products, have the capacity for exporting, provide products with attractive designs, hold international certifications, and maintain a quality that aligns with the US market are encouraged to participate in the international trade show. It is also important for the personnel representing these businesses to have the necessary expertise and skills to actively engage in the event.
✍ EXPENSES:
Participating companies will be charged the following expenses:
Standard booth fee: 5,000,000 VND per booth.
Immigration, accommodation, transportation expenses.
Taxes, and freight charges for goods transportation.
—————————————–
Contact: Ms. Quyen (HAWA Office) 035 988 1007