Commercial CODE: 110321
Through the Vietnam Trade Office in Italy, the supermarket chain in Italy is seeking a manufacturer of outdoor products with the details and pictures as attachments. In the next month, representatives of the supermarket chain will visit potential factories to work directly with them.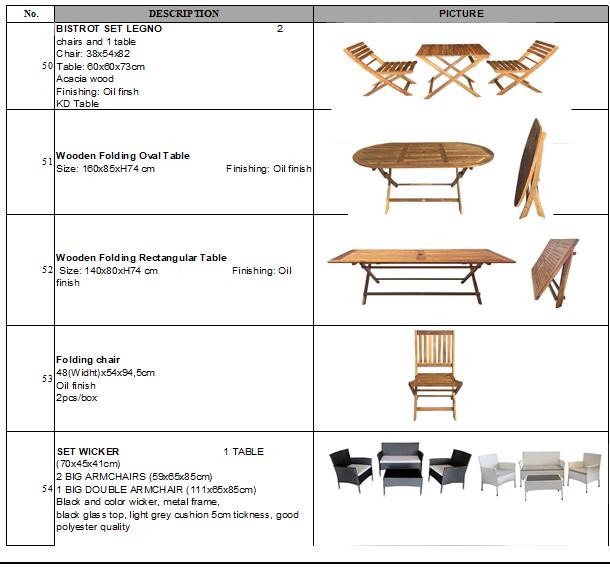 Trade registration deadline is at 17:00 on November 5th.
—
Please respond at the following link if you need to connect: https://b24-ikxruv.bitrix24.site/crm form18/
Contact: Ms. Tuyết – [email protected] (Tel: ‎‎‎‎‎‎‎‎0989 707 936)